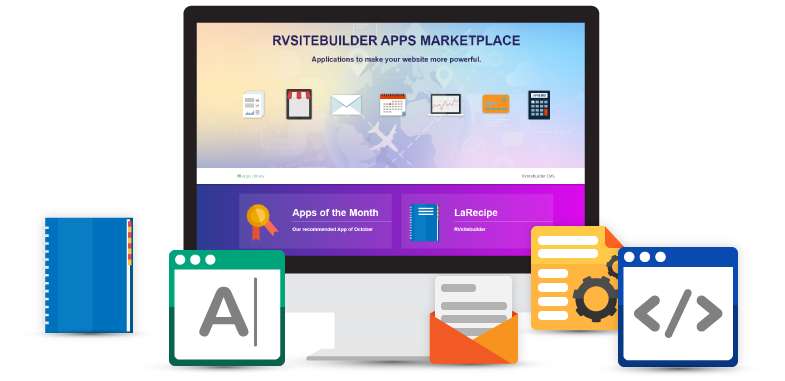 Pluginable, no composer required


---
---
  Install RVsitebuilder apps (Laravel packages) on productive server without composer requried. Of course, you can use composer while developing.
---
Build your own apps for privately use in website built with RVsitebuilder CMS
---
  Build your own apps for commercial use of those customers you build their websites with RVsitebuilder CMS

Universal Config Interface
---
Imagine of allowing website admin to configure Laravel config on their own?
It is easy to do that on RVsitebuilder. All apps can display config options. Laravel config cache is supported.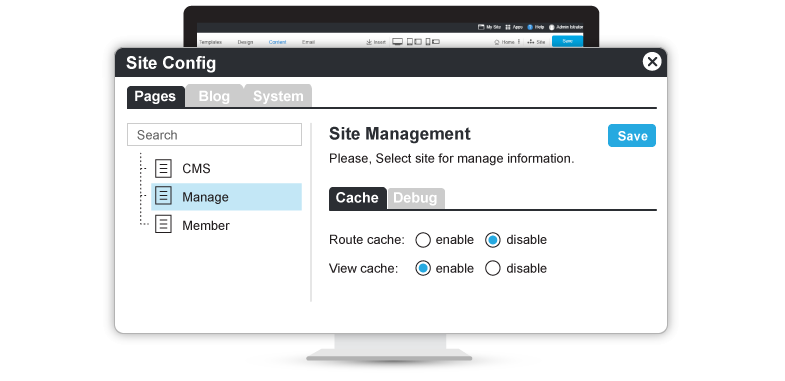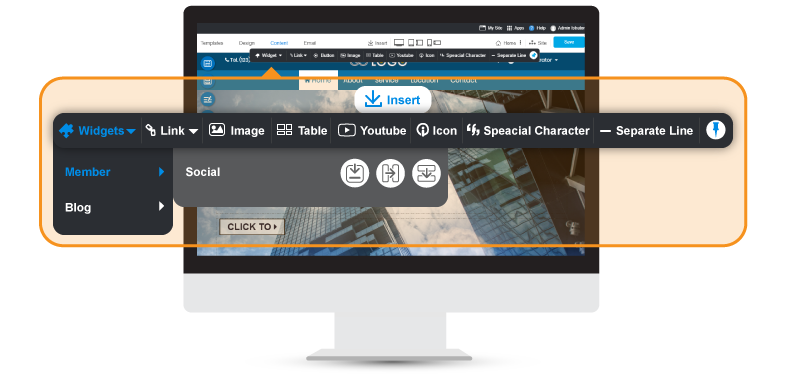 Extendable WYSIWYG


---
---
Add your own tools in our WYSIWYG.
Now every of you can start adding in widgets and allow users to 
use them through Insert tool.
---
 Other areas in WYSIWYG are available to extend 
by request.
Request to us for where you want to add more!
CSS Frameworks


---
---
 Most used CSS Frameworks are in RVsitebuilder CMS!

    Now is

 UIKIT2

 


    

Next is

UIKIT3
   

The near future is

Bootstrap

and the others more.

        With the soon future to 

import WordPress

 websites! 
---
 All CSS Frameworks are supported in Admin Interface!
No matter which CSS Framework you're skilled, you can add to our Admin Interface today!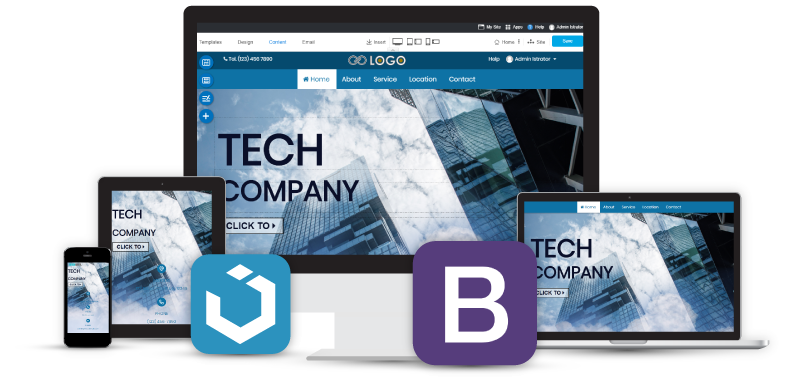 RVSITEBUILDER LARAVEL CMS ON YOUR SERVER

WHAT'S IN


---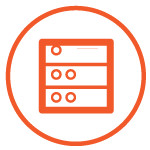 DOCKER
Free for local development with Composer, NPM, and Webpack development workflow are all possible. None of these required on production server.


EASY APP GENERATING
A Developer app to generate your private app in the easiest way.


FULL-FEATURED CMS
A ready-to-use CMS with new age cool templates to select. Spend your time with cody leave the beauty to us.


ALL CONTROL PANELS SUPPORTED
RVsitebuilder CMS can install on every domain name, every control panel, and none control panel website!


DEVELOPER TRIAL LICENSE
Start build your private Apps now with TRIAL package.

GET TRIAL NOW

SCHEDULE AND QUEUE
Laravel schedule and queue on shared hosting.
No manual setup needed.

RVSITEBUILDER LARAVEL CMS ON SHARED HOSTING

---

GLOBALLY PROVIDED BY HOSTING PROVIDERS
Our web hosting partners are all over the world that you can find one based on your country here.

1-CLICK INSTALLATION


1-click installation on control panel of hosting provider.

PER-SERVER LICENSE


License model that saves your cost. Pay only for server license and use it for unlimited websites your hands can afford.